IROAD DASH CAM FX1
1CH FHD | Built-in GPS | ADAS 2.0

Time Lapse | Hyper Lapse-4X Efficiency Recording | Wi-Fi | Night Vision
140º Wide Viewing Angle | Battery Discharge Prevention | Format Free
NO MORE WORRIES ABOUT STORAGE

4x More Recording Time
Long drive recording with
HYPER LAPSE

No more worries about missing out while driving long-distance.
By compressing the recorded video, Hyper Lapse minimizes the memory space and saves 4 times more footage.
However, when an event or impact occurs, recording frame rate switches automatically to 30 fps to provide clearer images of important moments.

Long parking recording with time lapse

Experience continuous Parking Mode recording for a long time with IROAD Time Lapse.
Time Lapse is a low-capacity recording method that minimizes the storage space by compressing and saving at 1fps while in Parking Mode.
On the other hand, when an impact or motion is detected during Parking Mode, it switches automatically to 30 fps to provide clearer images of important moments.

LANE DEPARTURE WARNING SYSTEM

LDWS operates in a way that the front camera recognizes the road lane in real time and, if the driver falls asleep while driving or drives poorly, causing the car to depart the lane, it will notify about it through the preset warning sound.

FRONT VEHICLE DEPARTURE WARNING

When the car is stopped at an intersection or in traffic, FVDW informs the driver when the vehicle in front has started to move, preventing delayed departure.

FORWARD COLLISION WARNING SYSTEM

The FCWS function calculates the average distance from the vehicle in front and alerts the driver in advance when reaching the range of safe breaking distance in order to prevent a collision.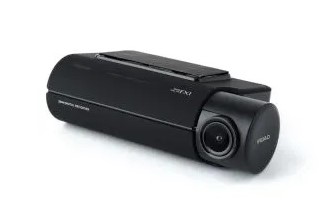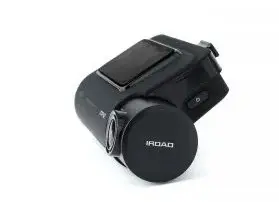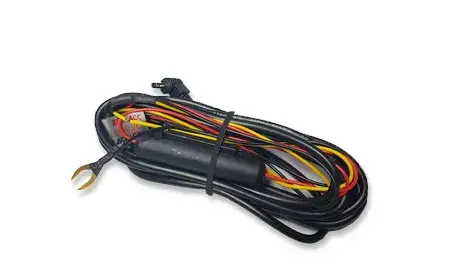 BUILT-IN GPS

The GPS data in the IROAD FX series can precisely pinpoint the vehicle's location and routes on the map, while also displaying the driving speed. This helps to more accurately assess the situation and the circumstances in case of an accident

NIGHTTIME PICTURE QUALITY CORRECTION

Videos recorded by a dash cam in low light environments such as dark alleyways or underground parking lots can pose difficulties when you try to accurately identify information from the image.

IROAD NIGHT VISION employs the new ISP (Image Signal Processing) technology and the real-time image processing function to provide brighter images than our earlier models when recording at nighttime during Parking Mode.

LIGHT EXPOSURE

Sudden light exposure while driving, such as strong direct sunlight or the light of incoming vehicles at night, can sometimes affect your vision and make it difficult to assess the situation.

The IROAD FX series dash cams automatically adjust the amount of light exposure to provide bright and clear images in any situation.